About CollabEdge validator¶
CollabEdge validator is a tool that validates Mobile and Remote Access deployments by simulating a client login process. There are several checks done:
Public Domain Name System (DNS) entry validation

External connectivity checks

Expressway-E SSL certificates

Unified Communications Manager (UCM) and IM & Presence server (IM&P) related application flow checks

User Data Services (UDS)
Extensible messaging and presence protocol (XMPP)
Session Inititation Protocol (SIP) registration

Input¶
At minimum tool requires a domain to check in regards to DNS configuration, Expr-E discovery, connectivity and Expr-E SSL certificates. If a test username and password is provided, the tool will be able to retrieve the user and device configuration from UCM, attempt to authenticate against IM&P and register an associated device. If you have a phone only deployment, tick the checkbox and the IM&P checks will be skipped.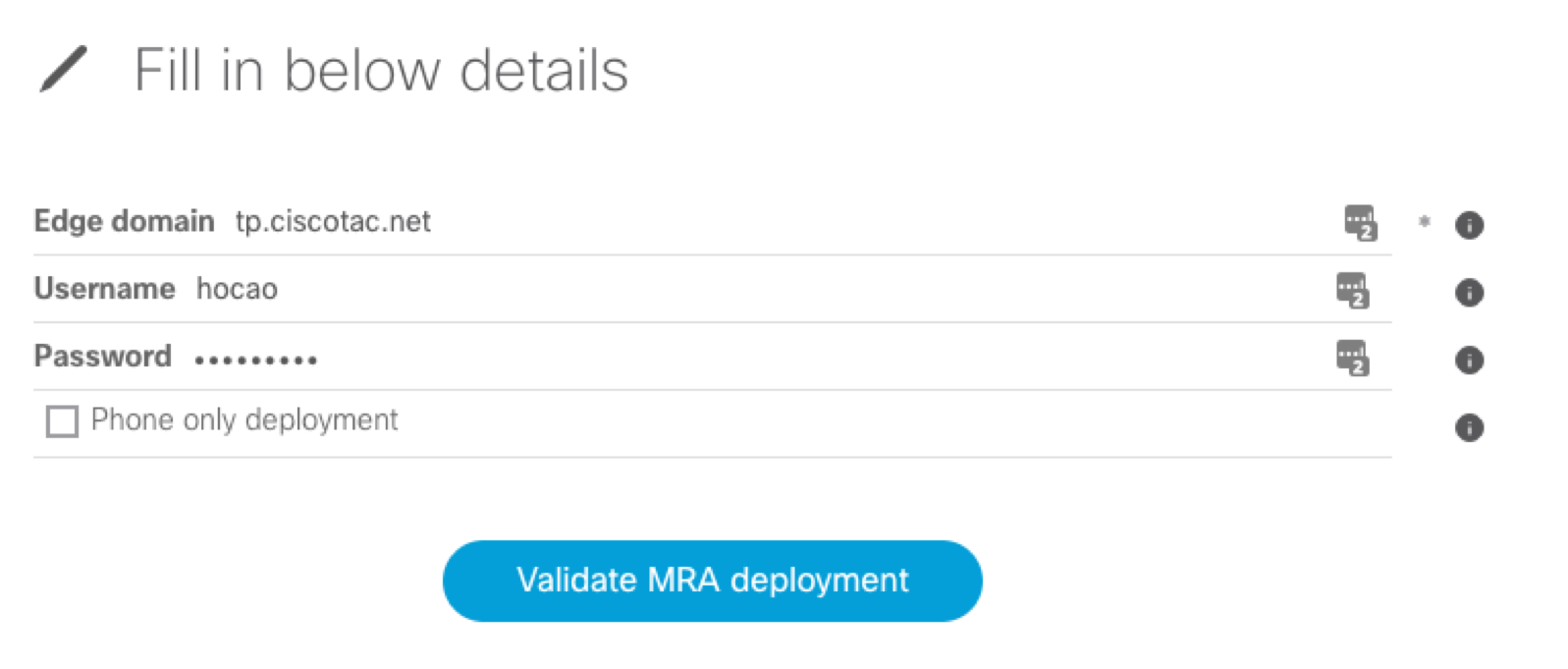 Known limitations¶
CollabEdge validator currently does not support setups where Single Sign-On (SSO) is used.